The Canyon in Oak Cliff is a one-of-a-kind, mixed-use development that has it all, Integrating moderate –density residential living with thoughtful commercial and retail designs, all inspired by a ruggedly stunning Texas landscape. Envisioned as a close-in, cohesive community environment designed for real livability, workability, and convenience, The Canyon is a remarkable combination of contemporary design, progressive development, and natural beauty. It's an exceptional development opportunity that doesn't come along every day.

Location and Directions

Dallas Love Field (7.0 miles, about 19 minutes) – From the Main Terminal at Dallas Love Field, travel southwest on Cedar Springs Rd to West Mockingbird Lane. Turn right onto West Mockingbird Lane and continue under Stemmons Freeway and across the Trinity River basin, where West Mockingbird Lane becomes North Westmoreland Road. Continue on North Westmoreland Road under Interstate 30 and the Information Center will be on the right.

DFW Airport (21.1 miles, about 23 minutes) – From any terminal, head south on International Parkway. Turn left onto the ramp for TX-97 Spur and continue. Keep left at the fork and follow the signs for TX-183 E/Irving/Dallas and merge onto TX-183 E. Stay to the right on TX-183 E and exit right onto TX-161 S. Travel on TX-161 S to Interstate 30 and take the I-30 frontage road to the left, take the ramp and merge onto I-30 E. Exit I-30 E to the right at Exit 41, Westmoreland Road. Turn right onto N Westmoreland Road and the Information Center will be on the right.

From Downtown Dallas (about 5 miles, about 9 minutes) – Travel either west, toward Interstate 35 S, or south toward Interstate 30. Once entering I-35 S, move to the left lanes and follow the left exit to Interstate 30 West to Fort Worth and cross the Trinity River. If entering Interstate 30 W from downtown, simply continue on I-30 across the Trinity River. Once across the Trinity and in Oak Cliff, move to the right and take Exit 41, Westmoreland Road. Turn left at N Westmoreland Road, traveling under I-30 and continuing south. The Information Center will be on the right.
Email Us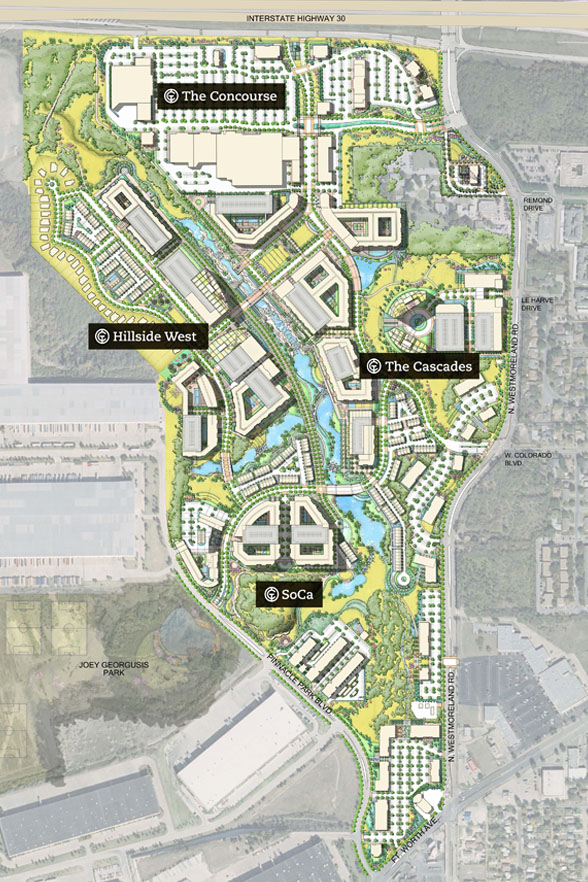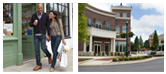 Located along IH-30 with approximately 400,000 square feet of potential retail space, these large format retail parcels will house national, regional, and local merchants plus pad site and in-line restaurants.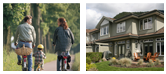 Nestled among the hills or adjoining the water features are single family, multi-family, townhome, and mixed-use development opportunities with multiple office space and service retail locations. All of the development sites are thoughtfully integrated and interconnected via The Canyon's internal trail system.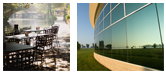 A welcoming central water feature with a creek side promenade, casual dining, storefront retail and easy access to the residential developments. Beyond the central creek are locations for low-rise and mid-rise office towers, medical offices, service retail, and several potential corporate headquarters location.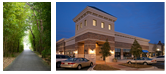 New urbanism at its best is found in SOCA – there are multiple development opportunities for residential space in a mixed-use environment that is enhanced by casual dining venues, cafes, specialty retail, bookstores, local shops, and newsstands.